Memorial Car Decals - Personalized Car Decals and Custom Memorial Stickers
We Have That Personalized Memorial Decal
You Have Been Searching For!
~~~~~~~~~~~~~~~~~~~~~~~~~~~~~~~~
Take their memory wherever you go. Our decals, stickers, and apparel are a perfect inexpensive but impactful custom remembrance piece for your for the loss of a Father, Mother, Son, Daughter, Uncle, Aunt, Best Friend, Niece, Nephew, Sibling, Parent, Grandparent, Grandma, Grandpa, Wife, Husband, Spouse, Partner or Loved One. Browse our collection of Angel Names, Designer Series, Signature Series, My Guardian Angel, Printed Stickers & Magnets, and Always In My Heart™ designs. Perfect to give as a

sympathy, condolence, bereavement, or funeral gift.
While used mainly as a car window decal, these vinyl stickers can be placed on any non-porous, smooth surface where you wish to memorialize your loved one. Can be applied to headstones, candles, picture frames, and so much more.

Thank you for supporting our small business!
~~~~~~~~~~~~~~~~~~~~~~~~~~~~~~~~~~~~~~~~~
All products are made to order with your specifications.
Due to current circumstances,
USPS is experiencing exponential shipping delays.
If you are shopping for Christmas gifts,
please place your order no later than December 1st
to allow sufficient delivery time.
Upgrade to Priority Shipping by December 15th.
*First Class Mail is not guaranteed.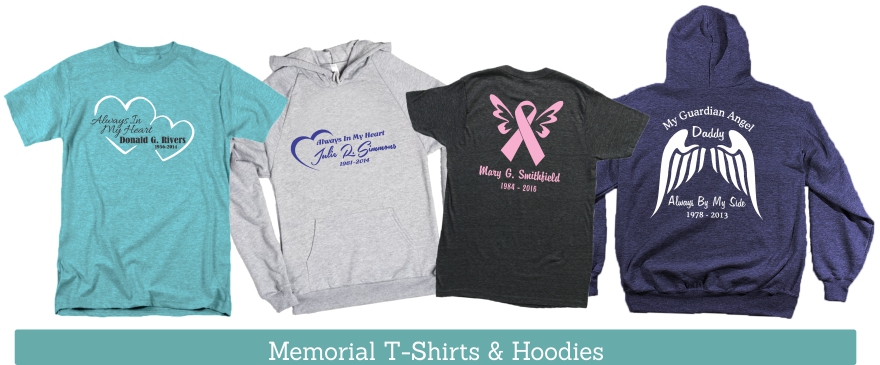 ---
Choose A Category Below To Create Personalized Memorials Or Keepsakes
---
---




Commemorate and never forget that special loved one that meant so much to you with our personalized In Loving Memory car window decals. When a loved one passes, you want to be able to memorialize that family member, friend, or even favorite pet. You can remember their personality in so many ways with a designer series In Loving Memory car decal. Looking to commemorate a member of the armed forces? We have various military and American flag In Loving Memory car decals, perfect for representing any branch of the military. All of our In Memory of Car Decals come with the option of adding the name, date, and a personal comment as well. If you don't find an icon that represents the memory you wish to showcase, please e-mail us and we will put together a personalized decal design just for you.
---
www. IN MEMORY DECAL .com
3359 Babcock Blvd.
Pittsburgh, PA 15237
(800) 516-3691